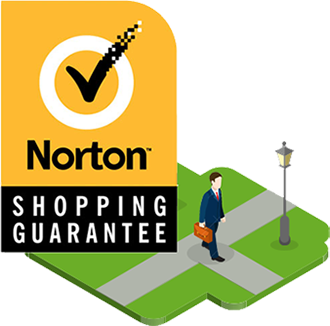 Norton Shopping Guarantee
Buy now and Save money using one certificate for all sub-domains
Free trial 30 days
Find out more
Want to buy SSL-certificates at competitive prices? Its easy with LeaderTelecom!
Advantages of working with us
Experience. We have accumulated a wealth of experience over 7 years in the industry.
Leader. We are the number one SSL provider.
Clients. Our customers are: AfterLogic, NW-Soft, Comindware, CRM-Consult, Technotop et al.
Worldwide. We work around the world
Free trial. No risk – test the certificate prior to payment.
News
2017-05-12
Please note that Comodo CA is currently performing an unscheduled maintenance. According to this today, May 12, 2017, you can face some errors in placing of new orders on SSL, delays in processing orders and issuing certificates.
2017-05-11
Punycode is a method for converting a domain name into an alternate format using only ASCII characters. For example, the URL "пример-сайта.рф" will have the following appearance in Punycode: "xn ---- 8sbarojrwjdmo.xn-p1ai." Most likely, you have already encountered such URLs.
Why do we offer better value?
We are one of the strategic partners of Comodo. Every month we issue thousands of certificates all with a great discount. We share this discount with you. For example, see how much cheaper it is to buy Comodo UCC DV certificate from us rather than Comodo directly? You save $178 !
Comodo retail price
$285
LeaderTelecom retail price
$107
Comodo
Same certificate
You save $178 !
LeaderTelecom
We've got you covered
Here are the top proof points from customers who use Norton Shopping Guarantee:
93% average conversion rate from trial to purchase
20% ROI guaranteed pricing
7.2% average uplift in revenue
Measured by the A/B split tests conducted during the 30 day trial period from 140 customers in 2014 with a range of $100,000 to $250,000 in monthly online sales.
×
Did not find what you were looking for?
We have too much information about this topic, could you clarify your request?
Our clients