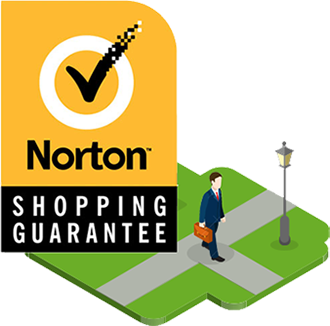 Norton Shopping Guarantee
Buy now and Save money using one certificate for all sub-domains
Free trial 30 days
Find out more
Want to buy SSL-certificates at competitive prices? Its easy with LeaderTelecom!
Advantages of working with us
Experience. We have accumulated a wealth of experience over 10 years in the industry.
Leader. We are the number one SSL provider.
Clients. Our customers are: AfterLogic, NW-Soft, Comindware, CRM-Consult, Technotop et al.
Worldwide. We work around the world
Free trial. No risk – test the certificate prior to payment.
News
2017-10-01
Beginning from Chrome 63 release, the browser will notify users about the TLS interception occurrence, which frequently takes place during MitM (Man-in-the-middle) attacks. The release of the Chrome 63 version is scheduled for December 5, 2017.
2017-08-30
Summer months turned out to be quite hot for LeaderTelecom experts. The internal kitchen was just boiling - we laid the foundation for numerous improvements, innovations, and introduced several useful features, which, no doubt, will be appreciated by every customer. Keep reading to get familiar with what we worked all summer.
Why do we offer better value?
We are one of the strategic partners of Comodo. Every month we issue thousands of certificates all with a great discount. We share this discount with you. For example, see how much cheaper it is to buy Comodo UCC DV certificate from us rather than Comodo directly? You save $172 !
Comodo retail price
$285
LeaderTelecom retail price
$113
Comodo
Same certificate
You save $172 !
LeaderTelecom
We've got you covered
Here are the top proof points from customers who use Norton Shopping Guarantee:
93% average conversion rate from trial to purchase
20% ROI guaranteed pricing
7.2% average uplift in revenue
Measured by the A/B split tests conducted during the 30 day trial period from 140 customers in 2014 with a range of $100,000 to $250,000 in monthly online sales.
Give us advice!
We are looking which good or services could we also supply.
Our clients