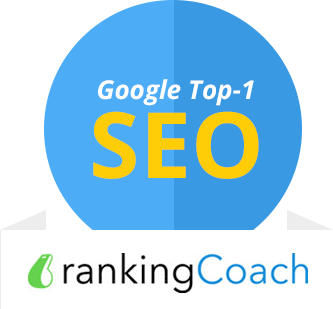 rankingCoach - easy SEO for everyone
You don't have to be an expert in SEO. Optimise your site without expensive agencies!
$11.54 / month
BUY NOW
Want to buy SSL-certificates at competitive prices? Its easy with LeaderTelecom!
Advantages of working with us
Experience. We have accumulated a wealth of experience over 7 years in the industry.
Leader. We are the number one SSL provider.
Clients. Our customers are: AfterLogic, NW-Soft, Comindware, CRM-Consult, Technotop et al.
Worldwide. We work around the world
Free trial. No risk – test the certificate prior to payment.
News
2017-06-27
Chrome 59 release includes number of changes related to security and SSL. One of the hottest topics through the recent discussions is referring to issuance of incorrect SSL certificates by Symantec certification authority.
2017-06-19
On March 23, Google Chrome developers in their blog announced the planned consequences for Symantec regarding the incorrect issuance of SSL certificates. Symantec thoroughly analyzed Google's accusations and prepared a list of actions aimed at enhancing security in the area of issuing SSL certificates.
Why do we offer better value?
We are one of the strategic partners of Comodo. Every month we issue thousands of certificates all with a great discount. We share this discount with you. For example, see how much cheaper it is to buy Comodo UCC DV certificate from us rather than Comodo directly? You save $172 !
Comodo retail price
$285
LeaderTelecom retail price
$113
Comodo
Same certificate
You save $172 !
LeaderTelecom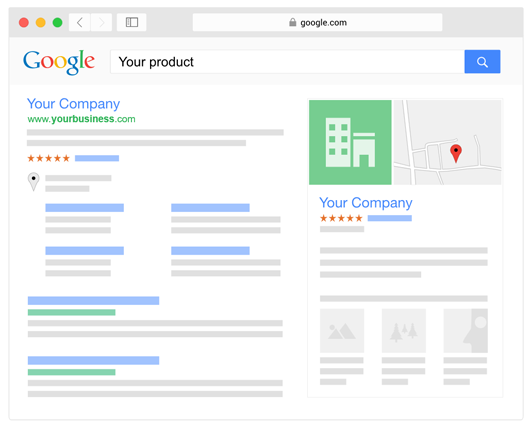 Your company on top
You don't have to be an expert in SEO, rankingCoach is made for beginners with no previous experience and explains how to optimise your website with step-by-step tasks. Get more search engine traffic, optimise your site withiout expensive agencies.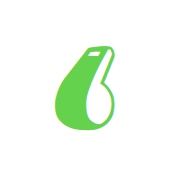 Be successful online
The online marketing app
for small businesses
Cover all important angles

Search Engine Optimisation
Carry out website optimisation by yourself without any previous experience for search engines like Google, Bing, etc. with rankingCoach. Hundreds of video tutorials show you how to get to the top.

Local Online Marketing
Google Maps and Yelp are just some of the many local directories on the internet. rankingCoach will ensure that you will be found wherever your customers are looking for you.


More customers
Get more search engine traffic
optimise your site without expensive agencies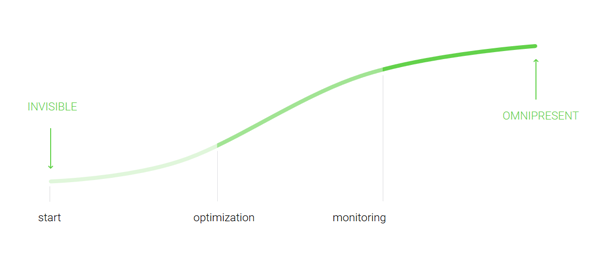 Online marketing with rankingCoach is amazingly simple. You will complete the basic tasks in a short amount of time. After that, your rankings will steadily improve as you constantly optimise your site. The analysis and monitoring tools will help you keep your site where it belongs: at the top.
Optimise your digital footprint
Do not lose any more customers because of
outdated or wrong information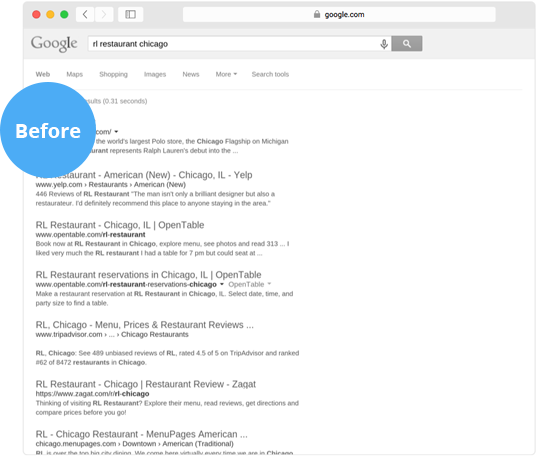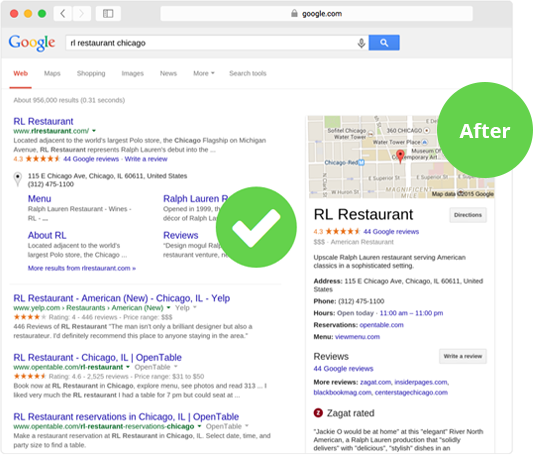 rankingCoach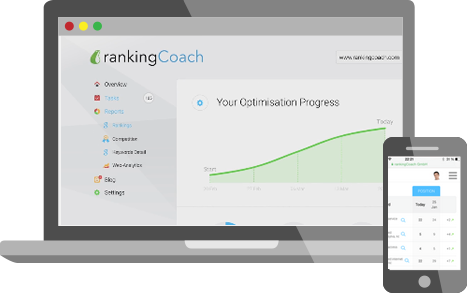 Optimised for all major CMSs

Access rankingCoach wherever you go

Available ONLY in particular countries: US (English), UK (English), Canada (English/French), South Africa (English), Australia, Ireland (English), Spain, Mexico, Argentina, Chile, Austria, Germany, Switzerland, France, Netherlands, Belgium (French/Dutch), Italy, Poland, Brazil
×
Did not find what you were looking for?
We have too much information about this topic, could you clarify your request?
Our clients