06-08-17, Google Chrome developers announced full denial of trust concerning WoSign and Startcom issued certificates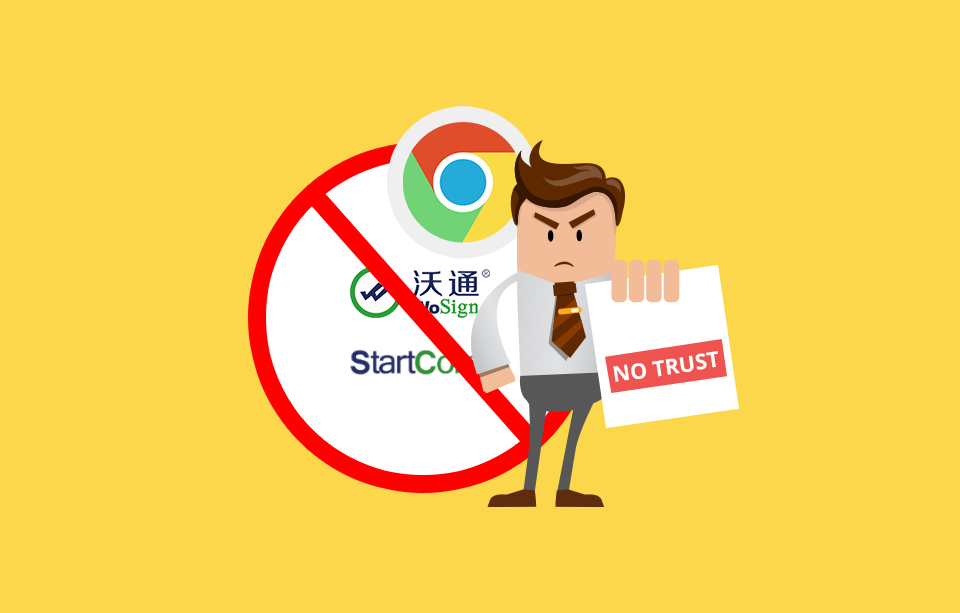 WoSign and StartCom certifying authorities have been repeatedly violating SSL certificates issuing process in the past and now will be completely distrusted in the Chrome browser. This process is currently being implemented, and will be accomplished by the time of Chrome 61 release.
Partial rejection of trust in the certificates issued by WoSign and its subsidiary StartCom was initiated back in Chrome 56. At that time, only reduced restrictive measures were implemented: all certificates issued before October 21 (2016) were recognized as trusted in Chrome. However, it was decided that a confidence level should be narrowed to a list of hosts from the first million by Alexa Rank.
The white list is constantly truncating, and, finally, in the browser Chrome 61, it will be completely removed. This will lead to a complete denial of trust in the certificates issued by WoSign and StartCom (both root and issued by these certification authorities).
On the Chrome Beta this decision should appear at the end of July. It is expected that it will have a "Stable" status by the middle of September.
Site owners who are still using StartCom or WoSign certificates will have urgently change them to the certificates issued by other trusted certification authorities, such as Comodo, Symantec, GeoTrust, etc.
If you have WoSign or StartCom certificates installed, you can always change them to a trusted SSL certificates with no hassle by contacting our store. You will be pleased with our competitive prices and unrivaled level of customer support which will address any emerging issues!