14-11-17, DigiCert closed a deal with Symantec to acquire an SSL business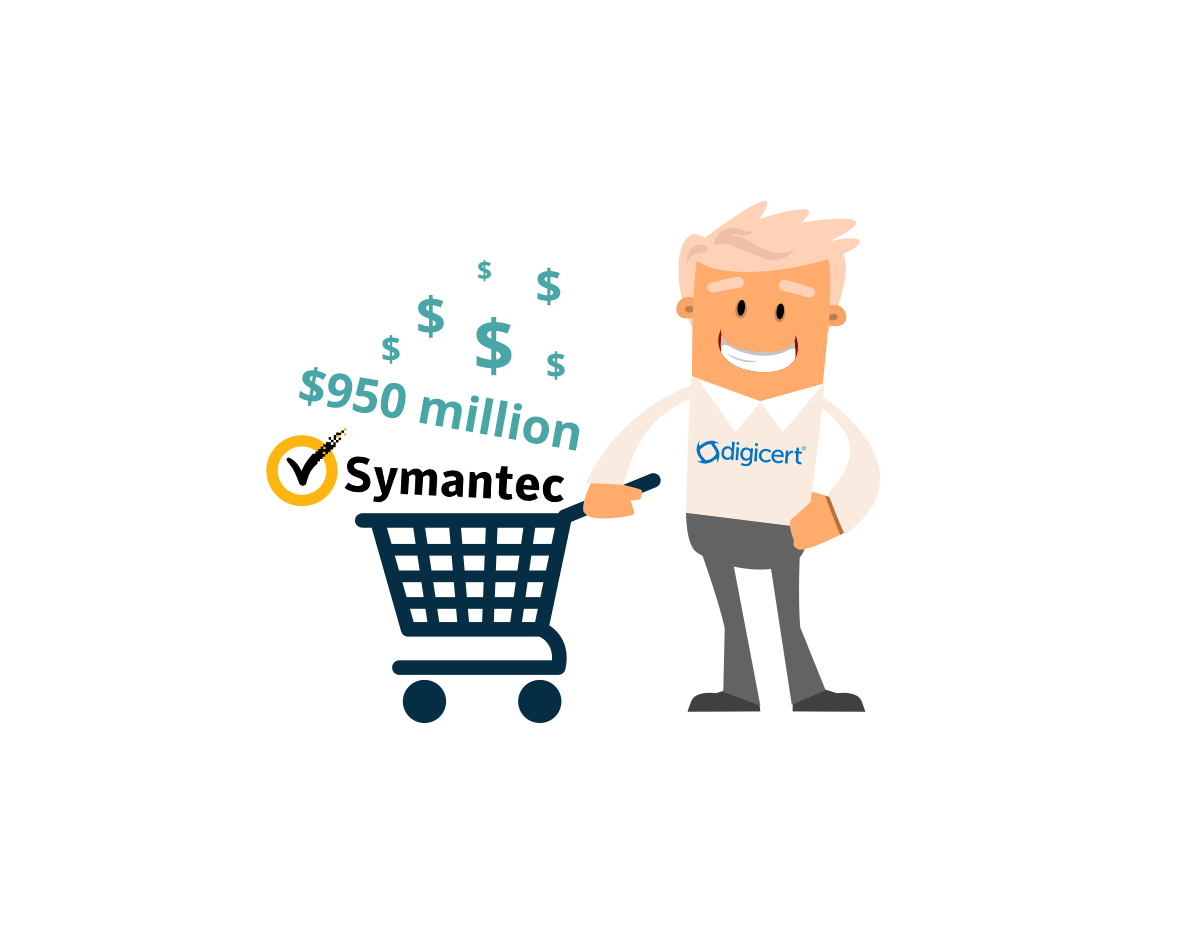 On 31 October, DigiCert announced that the acquisition of Symantec's assets – PKI infrastructure and site security tools – had been closed for $950 million. The announcement of the deal appeared in the media on 3 August. DigiCert acquired the Symantec SSL business after the company was penalised by Google and other major browser vendors. As a result of the transaction, Symantec will take a 30% stake in DigiCert's share capital.
As noted by the CEO of DigiCert, John Merrill, some of the platforms used by Symantec were outdated, while the DigiCert infrastructure is more innovative and modern.
Features of the deal between Symantec and DigiCert
Symantec initially acquired the SSL/TLS certification business from VeriSign for $1.28 billion in 2010. The company also acquired brands such as Thawte, GeoTrust and RapidSSL.
The main impetus for the acquisition of DigiCert was the fact that Google publicly announced the revocation of trust in Symantec certificates. According to John Merrill, Google representatives approved the transfer of the release of SSL/TLS-certificates to the infrastructure of DigiCert.
Also John told that DigiCert hired a united support team for all Symantec SSL/TLS clients. Part of the plan is to keep existing customers, offering them the best service.
The acquisition of Symantec's SSL business is not the first deal made by DigiCert. In June 2015, the company acquired CyberTrust Enterprise SSL from Verizon Enterprise Solutions. John noted that they have developed solutions that helped with the integration of Symantec into the infrastructure of DigiCert.
As mentioned earlier, DigiCert will continue to operate from its headquarters in Lehi (Utah). The company plans to hire more than 1,000 specialists in additional offices in California, as well as in other countries around the world. As John Merrill noted, adding Symantec security solutions to sites will enable the company to expand its global reach.
Our specialists will do everything possible to make the transition to the new infrastructure as easy as possible, quickly and imperceptibly for customers. Also, various Symantec certificates are always available to buy in our store at favorable prices.