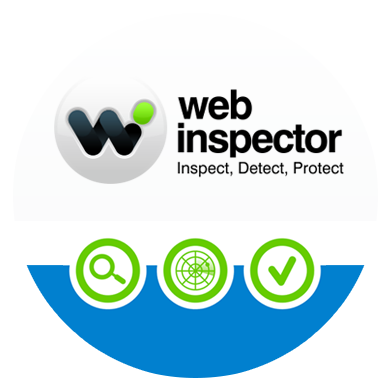 Web Inspector -
Inspect, Detect, Protect
Includes: Blacklist Monitoring, Daily Malware, Vulnerability PCI Scanner, Trust Seal in One
from $87.42 / year
BUY NOW
Want to buy SSL-certificates at competitive prices? Its easy with LeaderTelecom!
Advantages of working with us
Experience. We have accumulated a wealth of experience over 10 years in the industry.
Coverage. We offer a wide range of services in the field of SSL certificates and cybersecurity.
Clients. Our customers are: AfterLogic, NW-Soft, Comindware, CRM-Consult, Technotop et al.
Worldwide. We work around the world
Free trial. No risk – test the certificate prior to payment.
News
2018-05-27
On 8 May, Google opened the .app domain registration to the general public. As the name implies, these domains are intended for application developers, but you can register a domain for any other purposes.
2018-05-20
We have already written a piece on the fact that Google plans to mark all HTTP-sites as unsecure (i.e. not secure). A few days ago, Google took another step in this direction - starting in September 2018, Google Chrome (version 69) will remove the word "Secure" from the address bar of the browser for all HTTPS sites.
Why do we offer better value?
We are one of the strategic partners of Comodo. Every month we issue thousands of certificates all with a great discount. We share this discount with you. For example, see how much cheaper it is to buy Comodo UCC DV certificate from us rather than Comodo directly? You save $173 !
Comodo retail price
$285
LeaderTelecom retail price
$112
Comodo
Same certificate
You save $173 !
LeaderTelecom
Protect Website in 3 Steps.

STEP 1: Choose a Plan
Chat with us Now or Request a Callback

STEP 2: Sign up and Buy
Buy it and get an order confirmation, instantly
STEP 3: Start using Web Inspector
No Downloads, No installs, Use the Dashboard right away!
from $87.42 / year
BUY NOW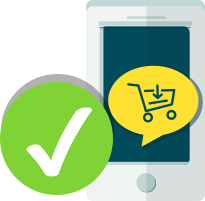 Trust is one of the single most important factors influencing
customers browsing online.
Web Inspector is made to protect your customers online, by protecting your website.
Why use Web Inspector?

Daily Malware Scanning
Every time Web Inspector scans your website, it makes sure that no known viruses or malware have been injected. This protects your customers and your business by preventing hackers from using your site to infect visitors and wreak havoc.

Blacklist Monitoring
Online trust and reputation are critical to the success of your business. This feature carries out an exhaustive check, daily, to make sure your website has not been blacklisted by major search engines such as Google and Yahoo.

PCI Scanning
All businesses that store, process or transmit payment cardholder data, must be PCI compliant. Web Inspector is the only website security product that gives you a dedicated dashboard for vulnerability scanning and PCI compliance, a must-have feature to help you avoid any penalties or fines.

Database Security
Hackers are constantly trying to use SQL injection techniques to access sensitive customer information such as username and passwords or company data such as credit card transaction details stored in your database. Web Inspector tests and makes sure if all possible entry points such as input boxes on your website are secure enough to fight such attacks.

No Downloads
No complicated set up
Web Inspector is a simple and easy to use internet "Cloud Service" that allows you to do everything from your browser. This makes setup and maintenance a breeze.
Web Inspector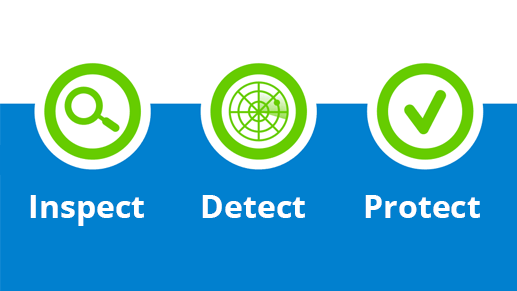 Web Inspector is a cloud-based service that inspects your website for malware, detects any vulnerabilities to being attacked and protects your website from thousands of security threats, daily.
It also embeds PCI compliance scanning for E-commerce websites that accept credit card payments, to keep them compliant with the payment card industry's mandatory standards. Web Inspector's exhaustive platform boasts the following key features to help protect your website, business and customers.
Automatic, daily malware scans keep your website and its
sub-domains safe.

Accessible web-based interface makes for easy use.

Immediate notification guarantees proper problem mitigation.

Site seal assures customers that your website is both safe and trustworthy.
BUY NOW
Choose your ideal solution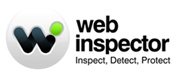 Starter
50 Pages

90 Days
PCI Compliancy Scanning

Trust Seal

Daily Malware

Blacklist Monitoring

Daily Scan for Vulnerabilities

Network Security
Price:
BUY NOW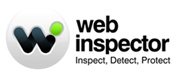 Plus
250 Pages

Advanced Version
PCI Compliancy Scanning

Trust Seal

Daily Malware

Blacklist Monitoring

Daily Scan for Vulnerabilities

Network Security
Price:
BUY NOW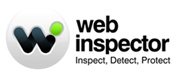 Premium
700 Pages

Advanced Version
PCI Compliancy Scanning

Trust Seal

Daily Malware

Blacklist Monitoring

Daily Scan for Vulnerabilities

Network Security
Price:
BUY NOW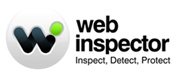 Enterprise
1000 Pages

Enterprise Version
PCI Compliancy Scanning

Trust Seal

Daily Malware

Blacklist Monitoring

Daily Scan for Vulnerabilities

Network Security
Price:
BUY NOW
Our clients